In our playful workshops people can experiment new ways of expressing themselves while connecting with one another.
A tantra workshop is an adventure into the world of our senses, a journey inside ourselves and in the world of others.
It is an opportunity to go outside of our comfort zone and dare to communicate in ways we are not used to. This way we expand our borders and enrich our possibilities to experience life.
We give each of our 3-4 hour workshops a particular focus. Here we guide the people with meditation, dance, role-games, conscious body-contact and creative games. We always accompany the energy with live music.
Tantra says Yes to everything in life and  inspires us to live in the Here and Now!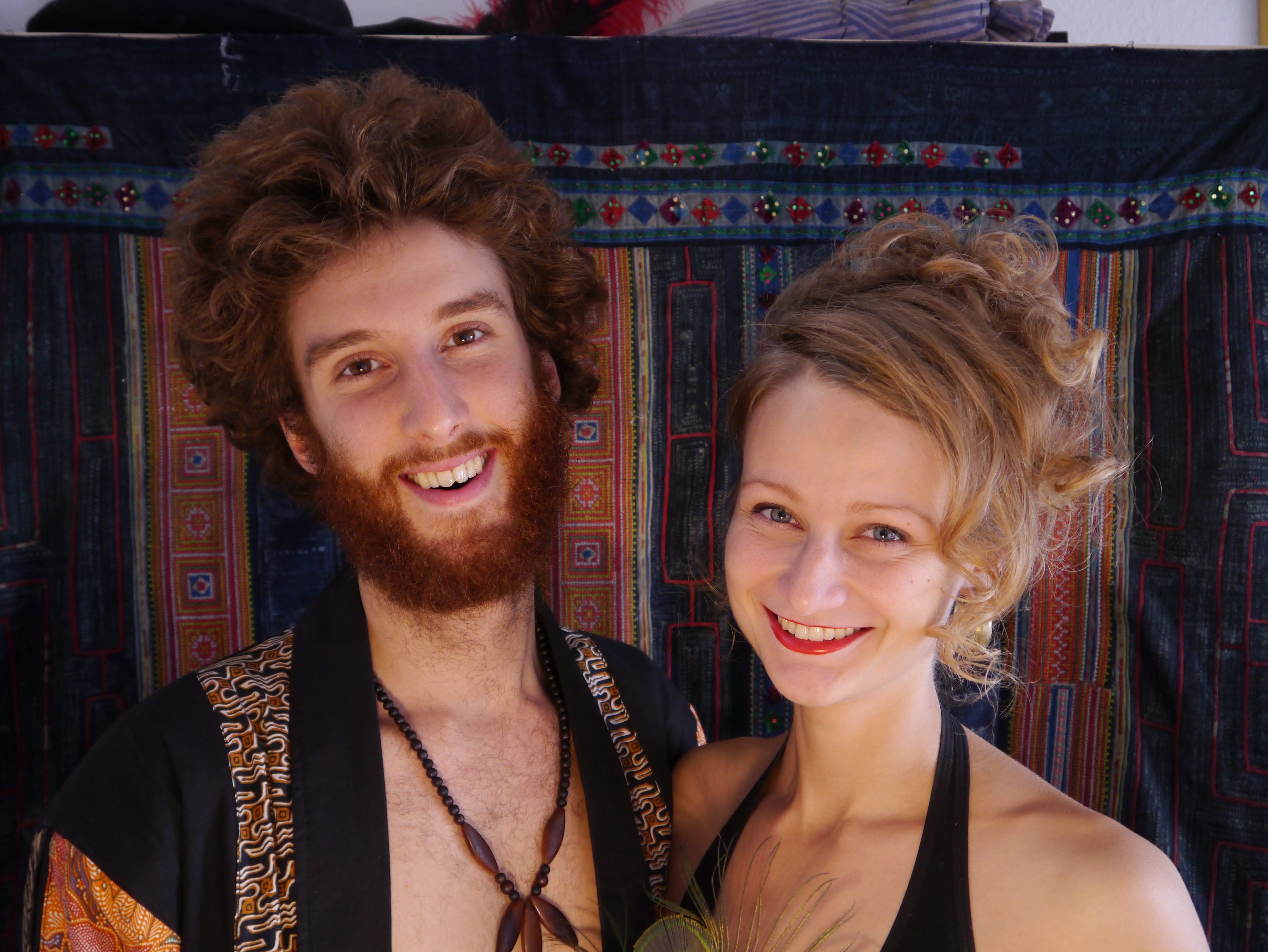 The workshops are open for everyone. We create a safe space for developing playfulness and conciousness which can be included into daily life and sexual intimicy outside of the workshops. The group can be 10-80 people. The most important thing we need is space. If available mats and cussions can create a cozier space. 

Read more about us, our past events and more feedbacks:
Feedback from our participants
"It was a so perfect guidance into phantasialand. Everything was perfect timed and was with the beautiful music matching and fitting just right. Thank you for creating these beautiful and even in darkness lightful rooms and experience spaces I'm glad if you continue your ambitious work and I'm looking forward to the next play rooms!"
"Thank you for helping me find the hidden lioness inside me."
"Thank you for awakening the leopard within me and creating a safe heaven for love and magic!"
"Today was a really special and wonderful experience for me. Your voice and your guitarplaying were just so extraordinary and I leave this room in happiness. Thank you very much"
"Thanks a lot for the atmosphere and energy you're able to create every time in your workshops. I'm already looking forward to the next!"
"The journey into the darkness was a very beautiful experience. I was not judging the person i came in contact with because of her/his appereance or gender. I treated everyone just as a human being. Everyone was very caring and loving and had a very good time I think. Thanks a lot to all!"